The On Demand market is witnessing a boom like never before. Ever since the Corona Virus Pandemic hit the globe, everyone is becoming dependent on home deliveries for all their requirements. This is probably the biggest reason why more and more smart entrepreneurs are getting in this business to be able to help the people of their country, while earning a good profit. The time is really rich, and so this is the ripe time for you to enter the business, but don't mess up in a hurry! Here's a list of the top 6 mistakes that people make when starting their own DeliverAll App clone.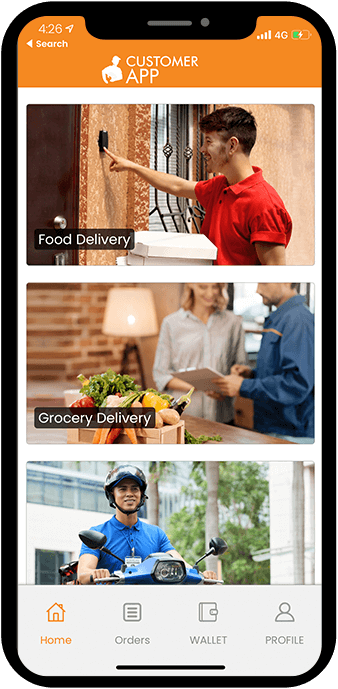 Be in a rush
Being in a rush can often be a party pooper. You can harm your business more than helping it. The biggest problem is that there way too many On Demand Delivery apps in the market these days. Because of this, entrepreneurs get confuse so as to which one is the right one for them. 
Since the pandemic has left no resort apart from home delivery for the people, many development companies are building their own versions of the On Demand Delivery app. An app built within a short time frame is hardly reliable in the long run. There are too many components to the application that need to be perfected and quick fixes just won't cut it.
Build it from Scratch
Building an application from scratch is a terrible idea. It takes a long time to do it and a lot of money. Since these apps are extremely complicate since it involves multiple components that need to be built, tested and launched. 
When you start building something that is so complex, you create a timeline. However, as time passes, with every leg of the development, the envisaged timeline for the project continues to grow. And with the time grows your budget. So, unless you want to wait years for your final application or spend hundreds of thousands of dollars on it, do not attempt to build the app from scratch.
White Labeled Deliverall App Clone
Entrepreneurs aren't always sure about getting white label apps. So, instead they hire a developer to build the app in house, However, white labeling is the most efficient and cost effective option for your business. White labeling will ensure that you don't have to spend anything at all in infrastructure and resources. 
Non Disclosure Agreement
Most companies that offer to enter into a non disclosure agreement to protect the client's right to privacy. However, sometimes entrepreneurs completely forget about it. This allows the development company to use their successful app to stage their own success.
It becomes extremely simple for your competitors to purchase the exact same application from the same place that you did and launch it in your area. Everyone knows that lack of originality can dilute your brand value and your popularity in the market.
Source code of the application
An app is only as good as it is in sync with the times. Since technology is moving ahead at apollan speed, any application will fail to be seamless unless it is updated. Say, you get a latest app today and launch it successfully in the market.
In a few years time, the app will be outdated and won't work with the latest devices unless it is updated. Unless you own the source code of the application, you won't be able to make any changes to it. If you have the source code, on the other hand, you will be able to hire any developer and make the necessary updates to tit from time to time.
If, however, you still choose to get the app updated from the same development company who built it for you, you are free to do that as well.
App Launch in A Week
If you need to settle your business to be able to capitalize on the market in the present scenario, you cannot wait forever to launch your application in the market. The best way to go about it is to purchase an app that is in ready condition so that you can launch it in the market in just 4 to 5 business days.
This is only possible if the app is already ready. Most Cloned apps are in ready condition but you have to be certain of it. You can quickly check that with the help of a real time demo. If the development company claims that the app is ready, they should you be able to provide you with a working demo.
Download the app on your device and see it for yourself. Once you okay it, the company will be able to launch the app for you in just 4 to 5 working days by white labeling it with your brand name and logo.
Conclusion
To wrap up, it can only be said that starting your own business can be a challenging proposition. However, if you are planning to go ahead with the DeliverAll app, you have to take action now. Do a little research and finalize an app developed by a reputable company that has a team of experts working on building the on demand DeliverAll app. Once you have it, take a demo and finalize it! Your app could be the next big thing in the market. 
It is your turn to do good for your country while also making sure that your business continues to grow. You app will allow you to facilitate a corona ridden lockdown affected country to get their requirements delivered to their doorstep while ensuring that you have a steady stream of income flowing in.
Make sure that you step in and join the bandwagon to ensure that you make the most of your business. Get in touch with the developers, speak to them about your concerns and map out a strategy of launching the app in the market and then promoting your services so that people know about what you have to offer.
Since your developers will have had years of experience in helping other entrepreneurs launch these businesses, you should take their advice on board and see how you can make your app a success story. An app like the DeliverAll is a complicated one. It has many other apps included in it, like On demand flower delivery, on demand food delivery, on demand grocery delivery, on demand alcohol delivery and more. 
Make sure that you have a base ready for all these businesses. In case you don't, you must speak to your developer to make sure that you can hide the sections that don't apply to your business. Don't let the pandemic beat you. This is your opportunity to make it big in the business world.