The biggest joy for a couple is when they give birth to a child, however it also brings alongside it a set of responsibilities, and since people today have an exceptionally expensive lifestyle it in turn leads the couples to work which in turn leaves them in a flux in terms of caring for their child. Also it becomes quite difficult for a parent to place trust on an outsider for their child. Thus to connect the parents with reliable childcare has in turn led to the creation of the on demand childcare booking app.
Here's discussing about the app in detail below.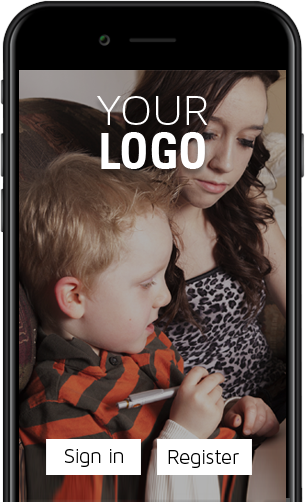 All about the On Demand Childcare Booking App and Its Operation
The on demand childcare booking app connects parents to reliable childcare professionals who in turn support the parents in looking after their child in their absence. 
The app works in an extremely smooth yet convenient manner. All that the user needs to do is enter the app and provide details pertaining to their location.
As soon as they have performed this step they thereupon get a list of childcare professionals nearest to them. From the list they can tap on the one suiting them and thereupon tap on the services they need from the childcare professional and thereupon book the services with the time, date and address.
Thereafter they get the services booked and they can thereafter track the services and be notified on the arrival. This in turn goes into making the app easy to use as well as operate.
Thanks to the same, that is to say the easy operations of the app, in turn, the app has attracted the attention of new childcare industry owners. It is however important to follow some important tactics when building the app so as to deliver powerful childcare services and thereupon through the same attract maximum customer and bring huge revenue.
So here are some of those strategies listed below.
Strategies to Adopt when Building On Demand Childcare Booking App to Accelerate Profits for Your Childcare Startup
Incorporate features that will ensure parent's trust in you. This includes features like location tracking, live location, video call, etc to name a few.
Find the services that if incorporated will benefit both the childcare professional as well as the customer both at the same time, in other words, the former in connecting to professional childcare professionals and the latter to conveniently offer their services and thereupon through the same earn a good amount of money along the way.
Locate the platform where you will be able to find maximum parents who may be in need of childcare professionals and thereupon launch your app on that platform that is to say iOS and Android.
Ensure to follow these steps thus when building the on demand childcare app and see your startup providing powerful childcare services through connecting the parents to reliable childcare professionals thereupon giving you the opportunity to earn a good amount of revenue through the same.