Zomato is a name Indians are quite familiar with especially when it comes to ordering meals online. Available on Google Play Store and iOS App Store respectively, customers in India receive a quick delivery of their meals from this app.
However, this article is not about this food delivery startup but a news which has stirred the food delivery industry altogether. As per the latest news, Zomato has bought UberEATS. The deal valued at around 300 million dollars approximately provides the food delivery startup a whopping 50 percent share in food delivery market.
However, worth noting is the point Uber gets 9.99 percent ownership in Zomato. 
This means UberEATS will now stop its services in India. Also, users and those offering deliveries will get directed to Zomato for meal ordering.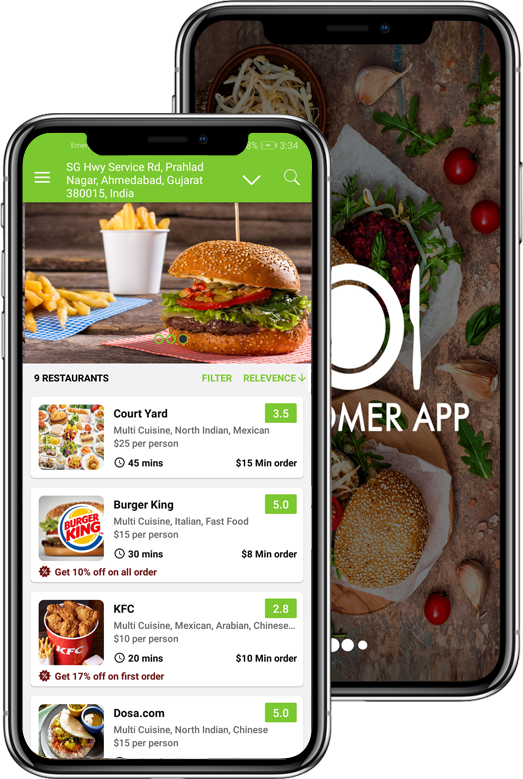 So, what does the acquisition mean for Zomato? We have explained the same below to help you understand this in a better light.
The Impact of Zomato Acquiring UberEATS
With Zomato acquiring UberEATS, it means the food delivery startup has pioneered the art of restaurant delivery. Also, it has successfully created a leading food delivery business in over 500 cities in India. This obviously goes on to state the overall popularity of the startup strengthening the position of Zomato in this category. 
So the next question arising is what led to this move taking place after all?
Reason for Zomato Acquiring UberEATS
Reports suggest, UberEATS was not performing up to its standards. Also worth mentioning is, the startup was not successful in meeting the target of becoming number one or for that matter even two in the food delivery segment.
Thereafter, it lost business by close to twenty percent. This in turn led to UberEATS deciding to sell the business to Zomato. 
The CEO of Uber's statement had the lines India is a very important market and thus Uber would continue to invest in growing the local ride business.
He also shared his happiness in the way Zomato has been successful in growing rapidly in an overall smooth manner. He concluded his speech wishing them well. 
So now what next for UberEATS and Zomato both?
Well here's a little that you should know. Rides will still be available for riders on Uber, the catch being though that you no longer can order meals there. However, UberEATS and its services shall be available in places like Sri Lanka and Bangladesh.
Now let us know about the places UberEATS served in India and the market share it held in the overall food delivery category.
Market Share of UberEATS and Places Served
UberEATS was serving close to 41 cities. Also, the food delivery solution had a partnership with over 26000 restaurants.
Next, UberEATS had close to about twelve percent share in the market in the food delivery category.  
Zomato has its revenue valued at close to three billion dollars. The services ar popular in India mostly for restaurant reviews, the discovery of restaurants, food delivery as well as dining out. The startup has around 70 million users.
Through this acquisition, Zomato, the Indian food delivery startup has shown its prowess. Also, it has proven its mettle in the art of food delivery and shown UberEATS it is good at its game. The game being offering niche and topnotch quality food delivery to customers.